Packaging, like anything else, goes through trends where certain structural or graphic designs go in or out of style/fashion depending on what is "hot." In many cases, this is a direct result of a viral YouTube video or Instagram unboxing photo that sets off a chain reaction, and suddenly a particular design aspect becomes very popular.
We have been around over a decade and after printing millions of boxes for thousands of customers, we have seen the rise and fall of just about every trend in the industry. Random repeat patterns is a perfect example of this. A few years ago or so, we saw a handful of them, and then suddenly we were printing dozens of them in a small period of time.
In many cases, we have even been the trend-setters for others in this industry. For example, very few companies printed the inside of a die cut mailer until they saw us doing it for our customers. We have the experience and knowledge to understand and recognize which packaging trends are worth following from a branding/marketing standpoint, and we're always willing to share our input to help you make informed decisions. Listed below are just a handful of the packaging trends we've noticed that might be worth taking a closer look at.
Resealable Mailers
The concept of the resealable mailer box is exploding right now, and there is perhaps no hotter trend in the industry. There is a huge eco-benefit because the same box can be used multiple times during shipment, saving on board as well as tape/closure and other materials. The design typically consists of a double adhesive closure, along with a tear strip across the front. This is a huge perk to companies and their customers alike for the ease and flexibility it offers in the returns process, and the green benefits of avoiding unnecessary packaging waste. It also provides added security/protection from tampering during shipment, and the potential benefit of saving time and reducing packaging labor. Pricing and minimums may very, depending on size and specific application, but in some cases, they may be surprisingly lower than you think.
Inside Print and Printed Inserts
The photographs you see below are some of our most simple, yet eye-catching (graphic) designs we've printed. This is because of the gorgeous combination of interior box printing along with a printed insert. Even something as basic as a 1 color print, with a 1 color flood coat on an insert can contrast the board color beautifully, and make your product really stand out.
Adding inside print to a mailer box does typically add about 20-30% on a per box cost, and printing an insert will raise costs as well. However, a flood coat print on an insert typically does not require a print plate, and the benefits of a memorable unboxing experience are truly priceless.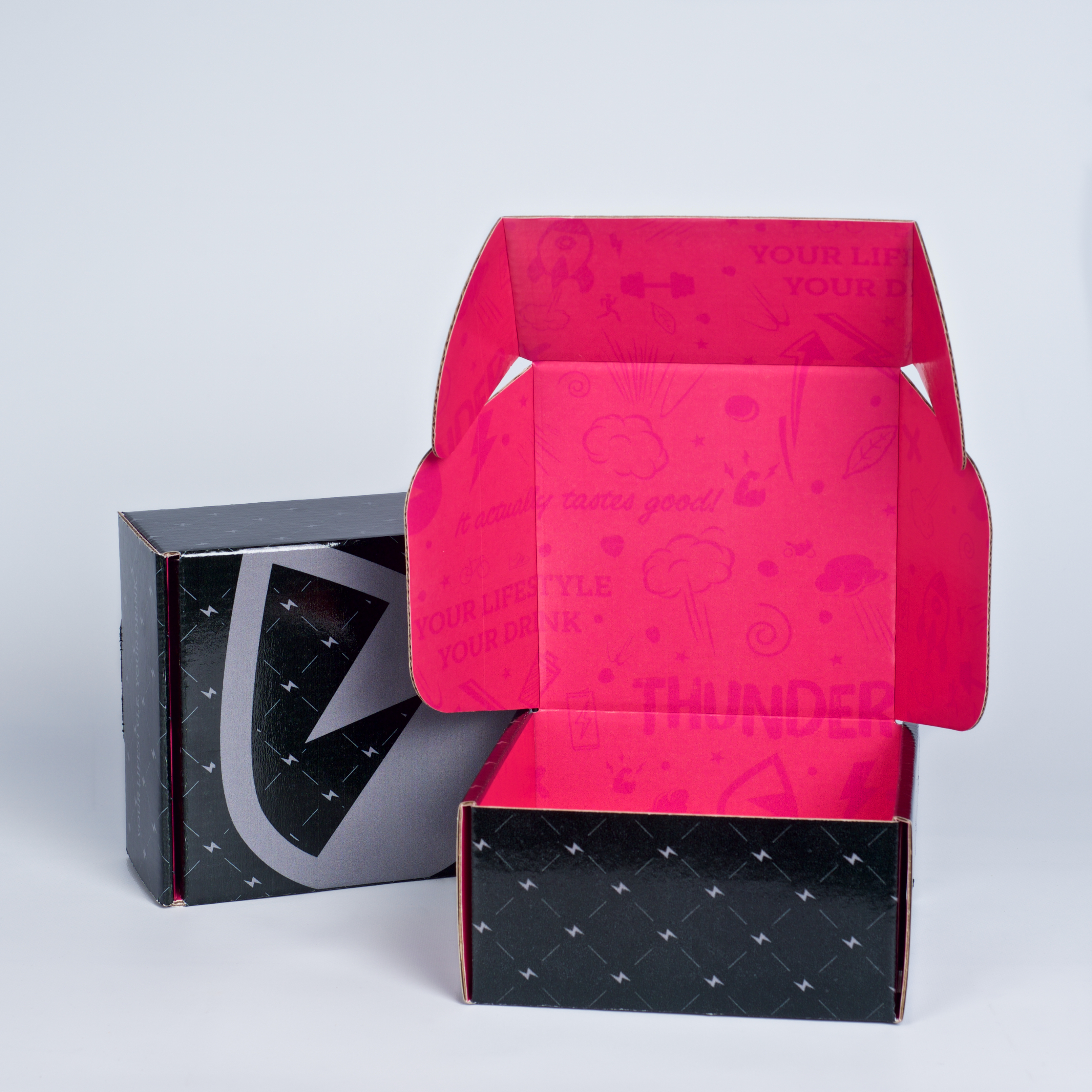 Digital Printing
If we did not believe the popularity of digital printing was here to say, we would have never entered that space. But we have, and we're overwhelmed at the amount of interest. For specific applications and graphic designs, digital is truly the way to go.
We launched Digital Box Printer in the Fall of 2017 as an avenue to all things digital, and ever since we have printed some truly gorgeous boxes that flexographic equipment simply could never produce. A few months ago we expanded on that interest by beginning our Digital Printing for E-Commerce Blog and we're excited to keep growing in that space.
If you're unsure if your product, graphics or application is an ideal candidate for digital printing, you may find the answer in this Blog Post, discussing the situations where digital does make the most sense.
Triple White Boar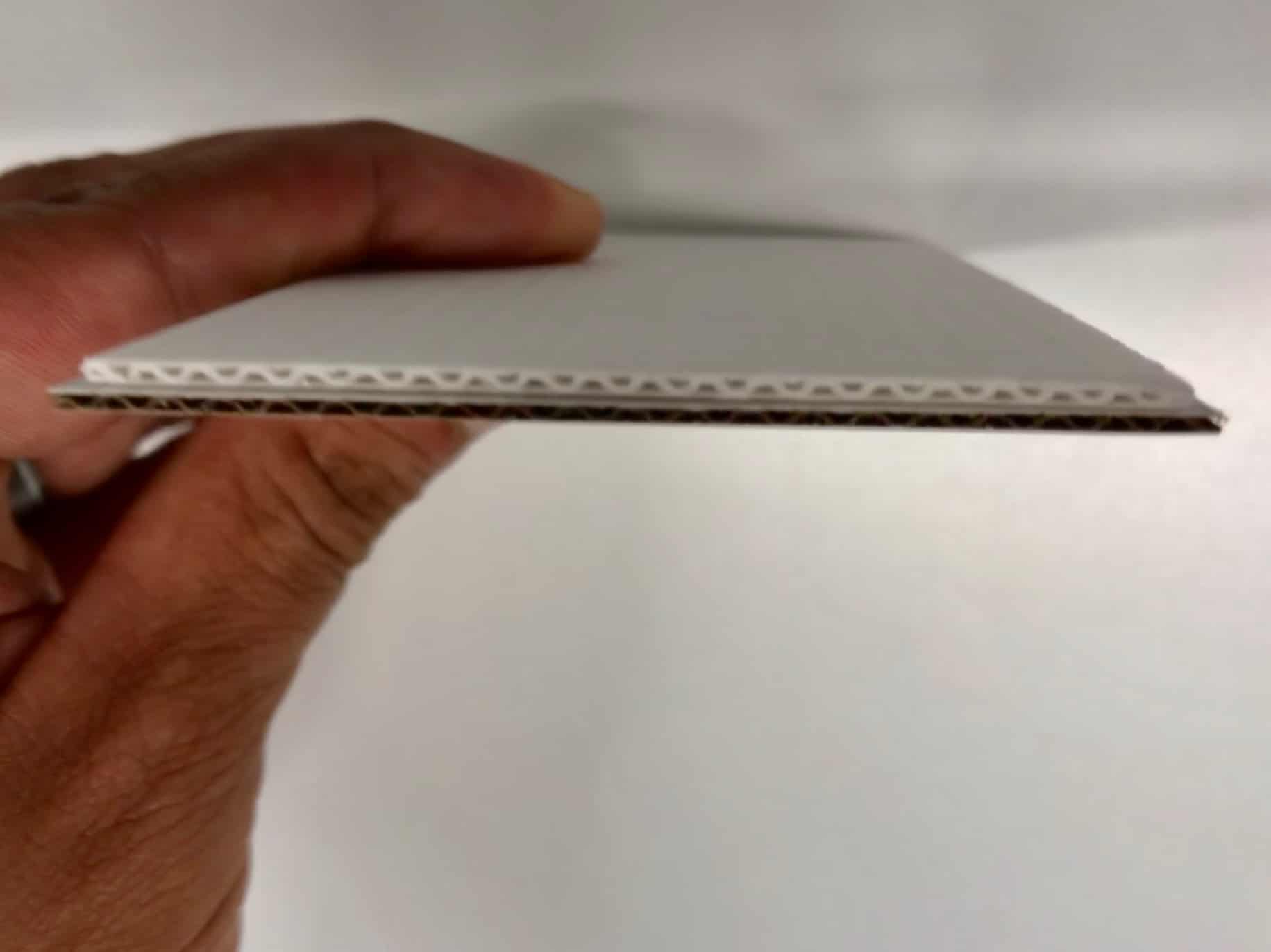 d
This is one of those cases where the title says it all. Triple white board is exactly as it sounds. A white sheet of board on the box exterior. A white sheet of board on the box interior. And a white interior liner (fluting or medium). Most boxes tend to be either white or kraft board with kraft interior fluting, which looks terrific for most products or applications, but there are some brands/products that lend themselves to a "cleaner" look. Cosmetics, pharmaceuticals, jewelry and other upscale brands seem well-suited for triple white board, where the aesthetics of the box are consistent with the product inside. Again, higher minimums may be in play, as well as added cost, but if you want to know more about triple white board or any of the other trends mentioned above, please reach out via the contact us link below.
Please Contact Us Today
Want to know more about the latest packaging trends? We're happy to walk you through an initial consultation and find a custom packaging solution that works for you. As always, if you have any questions, one of our branded packaging advisors is standing by to assist, with decades of experience behind them. Want to know more about custom packaging? Please call us today at 630-551-1700 or contact us via email at www.SalazarPackaging.com.
Related Posts:
https://www.globeguardproducts.com/industry-experts/flood-coats-reverse-and-inside-prints-ecommerce-and-dtc-packaging-that-pops/
https://salazarpackaging.com/e-commerce-packaging-for-influencers-and-creators/
https://salazarpackaging.com/sustainable-packaging-for-sustainable-wineries-and-wine-clubs/
https://salazarpackaging.com/for-a-unique-d2c-e-commerce-shipping-box-try-triple-white-board/