At Salazar Packaging, we know custom printed shipping boxes as well as anyone, and we have conversations everyday about the differences between die cut mailers and RSC style boxes with customers who are trying to decide how best to package and present their product. A very detailed description and comparison of each can be found in our previous blog post here. While we tend to devote a lot of time and attention on our blogs to die cut mailers, we are doing beautiful designs like you see below on RSC style boxes, and in certain applications, RSC boxes may in fact be the better solution for you.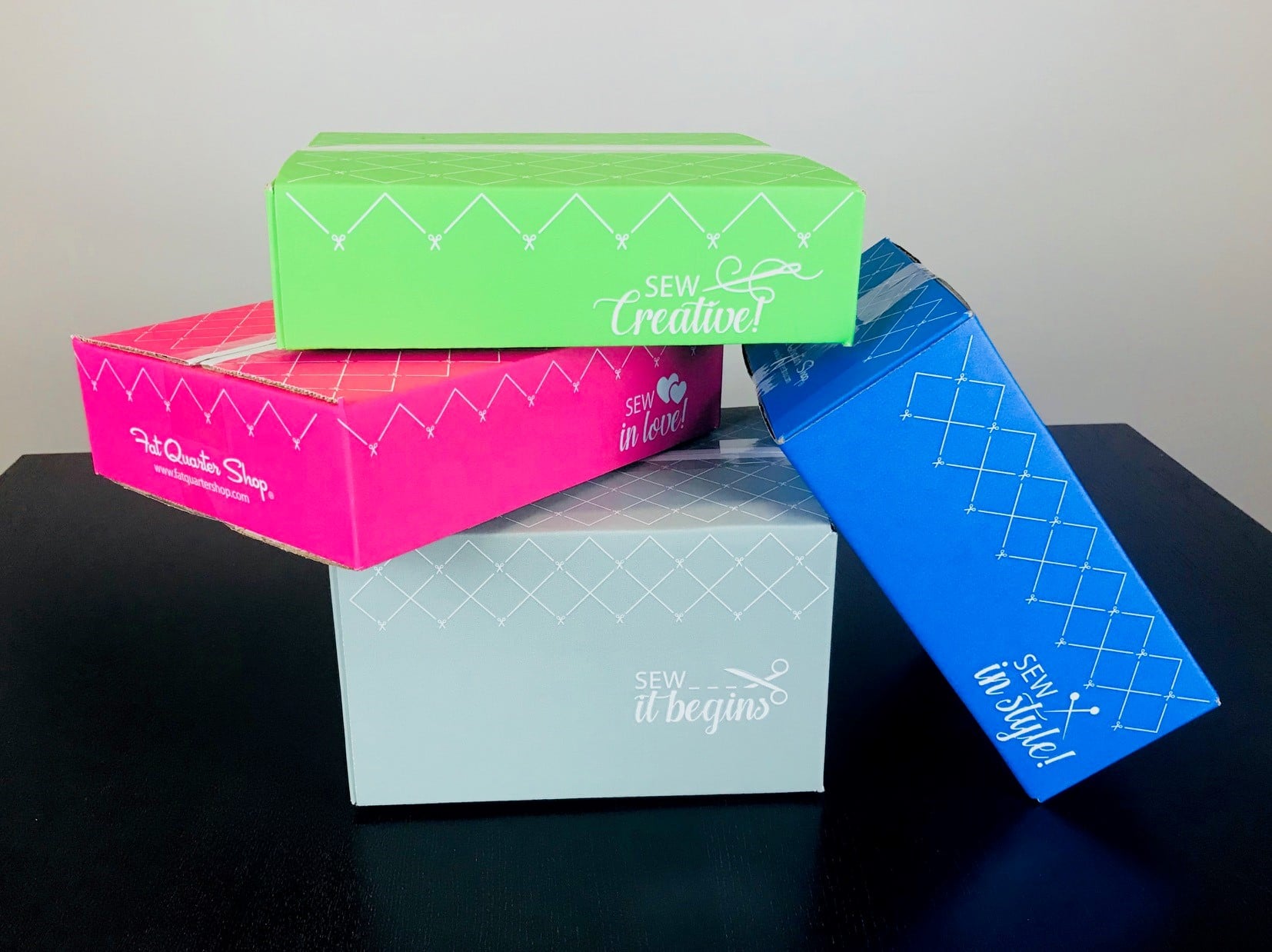 Ecommerce and D2C Benefits of RSC Boxes
RSC boxes, (or regular slotted containers) are most often described as moving boxes or standard four-flap folding boxes, sealed with tape or other closure materials. When you think of a box, an RSC is likely the image that comes to mind.
Unlike die cut mailers, RSCs do not require any tooling to create the size you need. They also typically are lower in cost on a per box comparison because they require less board for production, and print plates are generally lower in cost as well.
RSCs are generally a better packaging option for most heavier, bulkier, larger products, as cutting dies for large mailers can be very expensive, and some larger sizes may not be feasible for die cut equipment. Any time a mailer is 4'' or taller, an RSC box should be considered and cost compared.
Minimize Cost Without Sacrificing Presentation
At lower volumes, RSCs do come with somewhat restricted design options. Unlike die cut mailers, RSCs cannot be printed inside nor flood coated without the use of a cutting die. Also, they cannot be printed across pre-existing horizontal scores. However, higher volume applications do allow for printing across horizontal scores, allowing you to achieve a bright, colorful design without the use of a cutting die, and at lower print plate costs than a comparable die cut mailer design.
Please Contact Us Today
We're happy to walk you through an initial consultation and find a custom packaging solution that works for you. As always, if you have any questions, one of our branded packaging advisors is standing by to assist, with decades of experience behind them. Want to know more about custom packaging? Please call us today at 630-551-1700 or contact us via email at www.SalazarPackaging.com.
Related Posts:
https://salazarpackaging.com/earth-turns-finds-value-in-globe-guard-custom-printed-rsc-boxes/
https://salazarpackaging.com/which-is-best-custom-printed-rsc-boxes-versus-custom-printed-tape/
https://www.globeguardproducts.com/industry-experts/boxes/buyers-guide-rsc-style-die-cut-mailer-boxes/
https://www.globeguardproducts.com/industry-experts/boxes/tips-maximizing-branding-minimal-cost/