We may not have a more popular packaging product than our unpadded paper mailer envelopes. Versatile, eco-friendly, lightweight, easy to store and customizable are just some of the best features and reasons why paper mailers are so well-liked by ecommerce businesses for a variety of products. While ideal for soft goods and clothing products, unpadded mailers have their limitations in terms of what they can safely protect during shipment, so we've been long in search for  padded paper mailer envelopes that are both eco-friendly and effective.
The search is over!
If you recognize the image below, it's quite possible you have already seen these new padded paper mailers, as they are currently in use by large companies like Amazon and Target.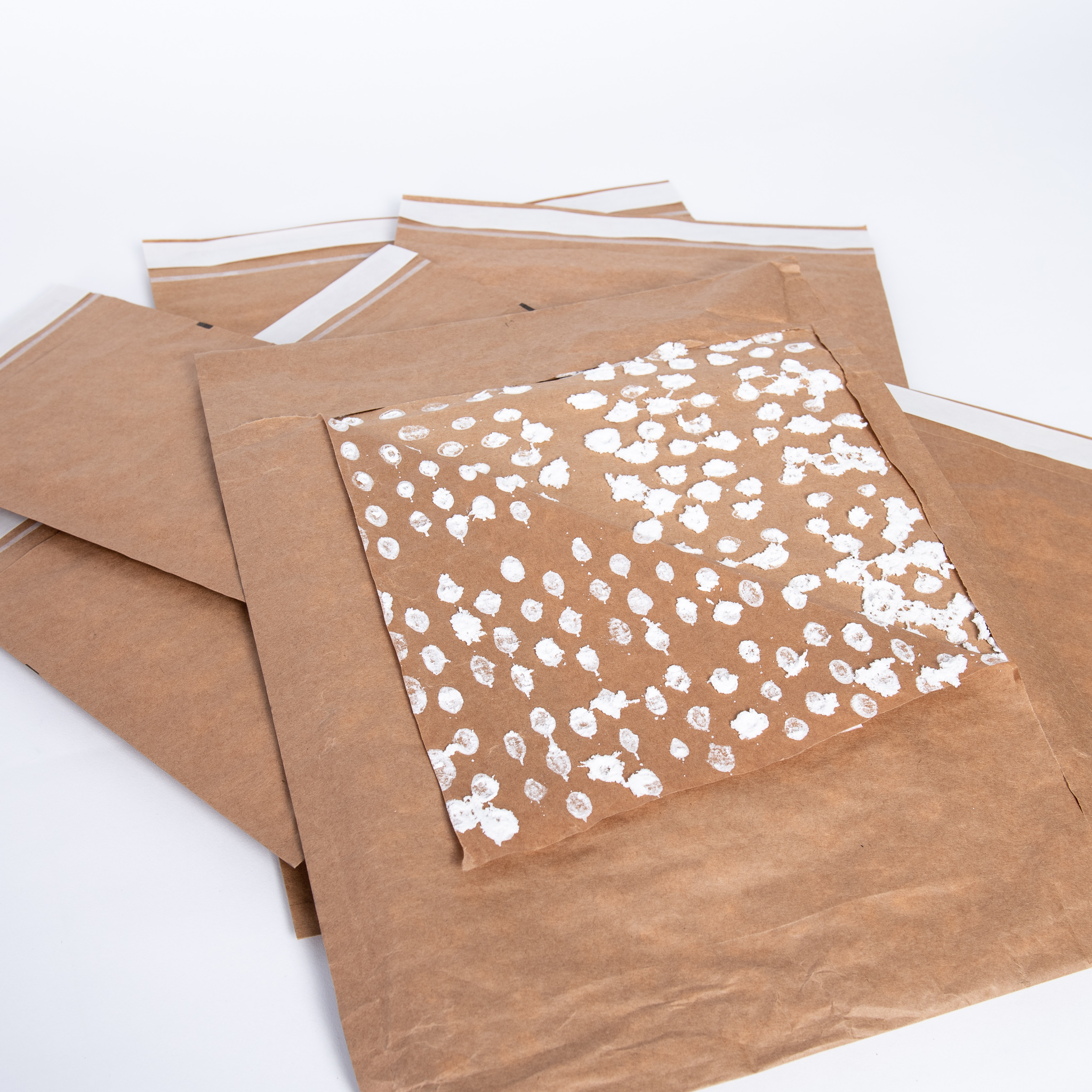 Green Product Features
We are now introducing our eco-friendly, padded paper mailer envelope. Unlike so many of the other padded mailers you see, there is no messy, unattractive shredded paper nor poly bubble inside, but rather a proprietary material that adds cushioning and makes the mailer a 100% curbside recyclable packaging product.
As mentioned above, our padded paper mailer is not like various other padded mailers that claim to be "green" or recyclable. Any paper mailer with a poly bubble padded liner always winds up in a landfill.
Our padded paper mailers are lightweight, flexible, strong and able to fit where most boxes cannot. They also feature a peal and seal closure with easy-open tear strip.
Available in 5 Stock Sizes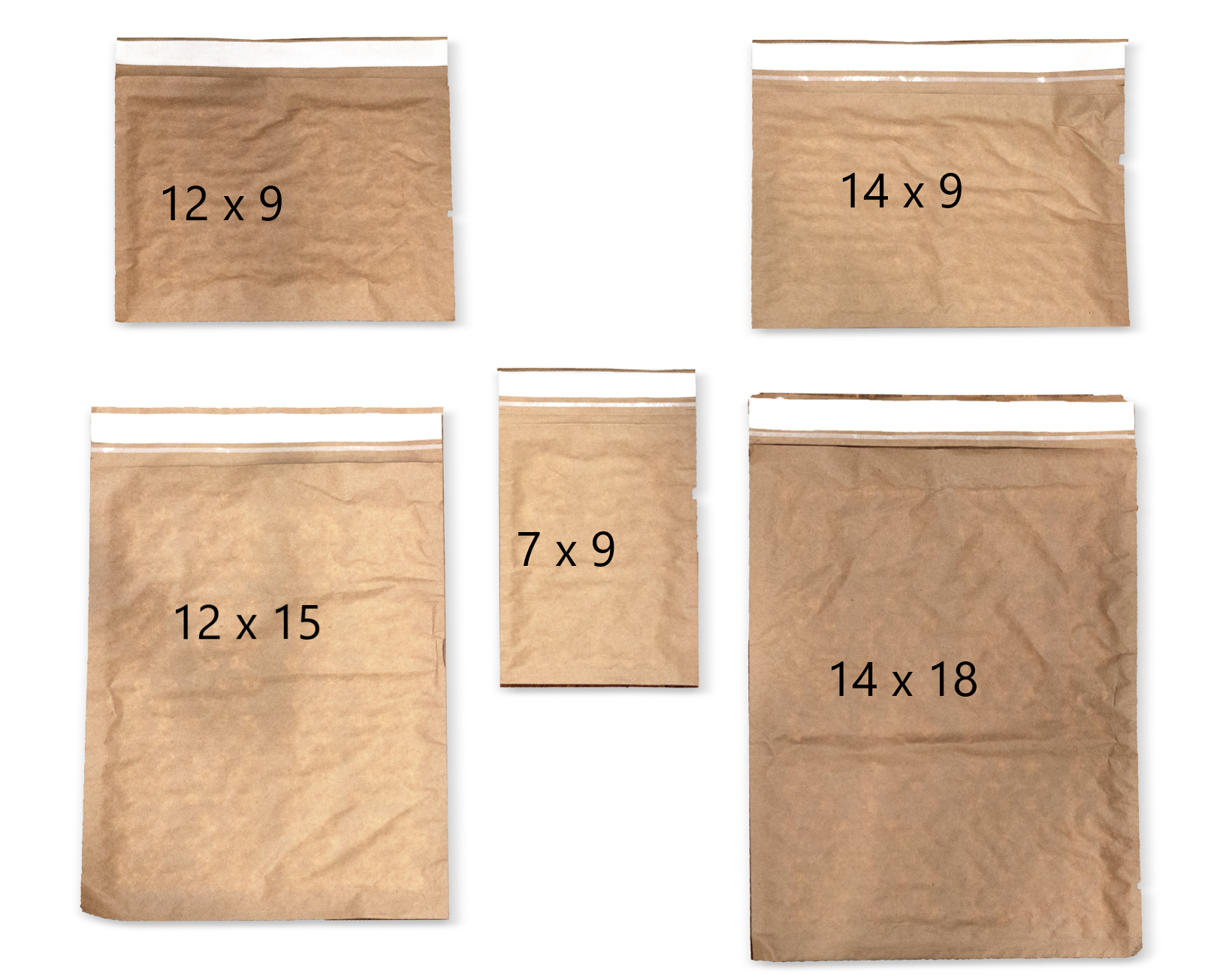 7 x 9''
12 x 9''
14 x 9''
12 x 15''
14 x 18''
The above sizes measure the mailers in exterior dimensions with the flap closed.
We are in the early developmental phases of this padded mailer program, and we are eager for your feedback. We do one day anticipate offering this product, unprinted, on our stock webstore in lower quantities. As of today, the mailers are available custom printed or unprinted at high volumes, which may vary depending on the size you need. For more information, unanswered questions, or to discuss your specific product needs and program eligibility, please contact us using the links below.
Please Contact Us Today
Want to know more about Padded Paper Mailer Envelopes? We're happy to help you find a custom packaging solution that works for you. As always, if you have any questions, one of our branded packaging advisors is standing by to assist, with decades of experience behind them. Want to know more about custom packaging options? Please call us at 630-551-1700 or contact us via email at www.SalazarPackaging.com.
Related Posts:
https://salazarpackaging.com/finally-a-great-eco-friendly-padded-paper-mailer-envelope-for-e-commerce/
https://salazarpackaging.com/boxes-or-envelopes-dtc-packaging-options-for-e-commerce/
https://salazarpackaging.com/mailer-envelopes-for-e-commerce-and-subscription/
https://www.globeguardproducts.com/industry-experts/rigid-stay-flats-mailers-vs-unpadded-paper-mailers-which-envelope-is-better-for-your-dtc-business-and-products/