This time of year, Shutterstock and other companies write blog posts about coming trends in the new year. One such post projects what will be the 4 trending colors in 2022, based on data collected from millions of images downloaded across the world. We love articles like this and it's always fun and informative to try to gauge what will be the new design and color trends in the year ahead, particularly as they relate to DTC and ecommerce branding. Based on the article, you would do well to add any of the following 4 colors to your packaging/branding in 2022:
Our customers are almost always ahead of the curve, and are in many cases, trend-setters as it relates to colors, designs and thinking outside of the box for branding and marketing efforts. At Salazar Packaging, we are trend-setters when it comes to structural designs. Look no further than our Ta-Da™ box to see that we are innovative and unique in our approach to complex packaging solutions.
Early last year we wrote this post detailing possible structural redesign options available to you. Many of these are still popular and available today. Perhaps the new year is the perfect opportunity to consider a redesign of your packaging, be it your colors/graphics/branding, or a structural related redesign. Below are just a few possible considerations.
Add internal packaging to eliminate labor and ancillary packaging

Inserts
Dividers/Partitions
Trays
For more information, we have a detailed post here about many internal packaging components and options for DTC applications
Add interior Print for a new look

Available on both die cut mailer and RSC style boxes!
Get the most bang for your buck and keep your branding protected from shipping wear and tear
Can be added to any existing exterior printed box
Consider New or Multiple Sizes to reduce shipping costs

1, 3, 5 pack solutions are increasingly popular
Gives you an opportunity to show off multiple graphic designs
Reduce shipping costs by right-sizing your packaging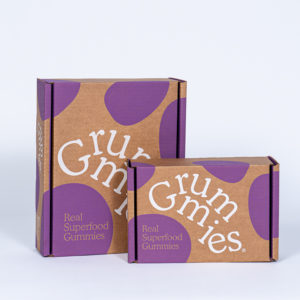 Want to know more about trending colors in 2022? Please see the Shutterstock link below. Want to know more about how Salazar Packaging can help with a packaging redesign for the new year? Please click on the contact links below, or call us at 630-551-1700.
2022 Color Trends: The Year's Top Colors – Shutterstock
Please Contact Us Today
As always, if you have any questions on any of our products or services, one of our branded packaging advisors is standing by to assist, with decades of experience behind them. Want to know more about custom packaging options? Please call us at 630-551-1700 or contact us via email at www.SalazarPackaging.com.
Related Posts:
https://www.salazarpackaging.com/choosing-the-right-colors-for-your-dtc-or-subscription-box/
https://www.globeguardproducts.com/industry-experts/colorful-dtc-shipping-boxes/
https://www.globeguardproducts.com/industry-experts/dtc-branded-packaging-trends-for-2021/
https://www.salazarpackaging.com/is-it-time-to-rebrand-or-redesign-your-dtc-e-commerce-packaging/