As we often say, at Salazar Packaging, we have well over 200 cutting dies available to accommodate just about any product and size requirement needed for a die cut mailer. Of these cutting dies, the vast majority are either standard lock front mailers, or top tuck mailers. However, we also have nearly 20 sizes of which are Indestructo-style DTC mailers. Whenever we mention that an available size is an Indestructo, it typically results in the same question.
What is an Indestructo?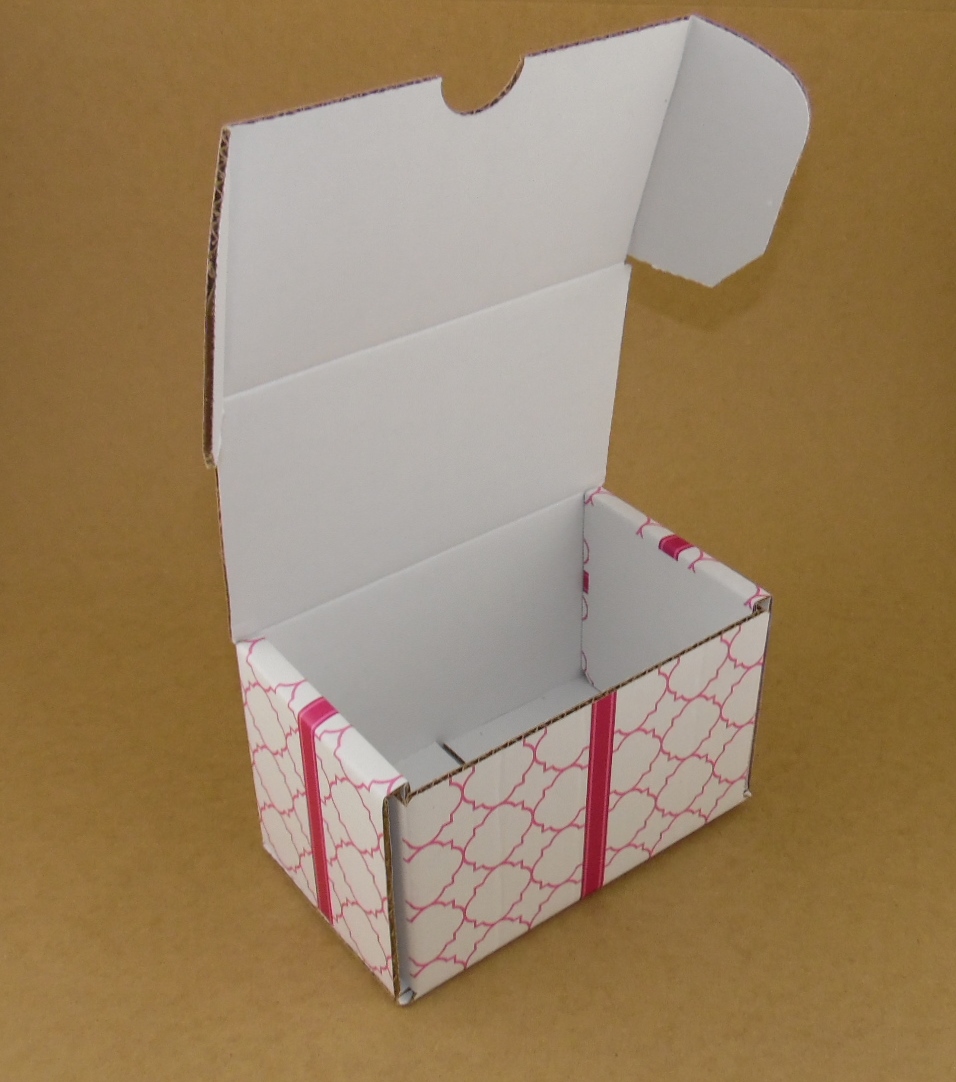 An Indestructo is an alternative version of a lock-front mailer that is designed for superior protection, durability and strength to withstand shipment. Most indestructos are cubelike in their shape, with at least two of the dimensions being similar or often the same (i.e. 6 x 4 x 4).  As a general rule, an Indestructo is recommended when the depth is greater than 4" and/or the depth to width ratio is close to 1 to 1. This is why you will see them most commonly used for products such as candles, jars, coffee, snacks, jewelry boxes etc.
Whether or not an Indestructo mailer is the right fit for your needs ultimately boils down to the specifics of your product(s) and shipping requirements. But there are many advantages that are worth at least considering.
Indestructo-Style Mailer Advantages
Price (per unit): Because Indestructos tend to use less board than other mailer styles, they are almost always lower in cost, all other factors being equal.
Price (Tooling cost): Similar to above, there is typically savings seen on the cutting die and often the print plate costs because of the less amount of steel rule and board space required, should you require a custom size.
Sturdy/Durable: Indestructos are naturally reinforced with an extra layer of corrugated on the bottom of the box, creating a stronger box for shipment, as well as increased strength on the side walls, due to the unique design.
Product Protection: In addition to being a stronger box, there are also no slots for the side tabs underneath the box. This means less available openings for dust, water, or any other elements to get inside during shipment. Please see the photo below for this example.
Indestructo-Style Mailer Disadvantages
Size Limitations: As stated in the opening paragraphs, Indestructos are typically deep boxes in cubelike shapes. The design works best in specific sizes. We can technically make an Indestructo in virtually any size, but in certain cases it would not be feasible, nor result in board savings.
Difficult Assembly: Indestructos can be tricky to assemble the first time, however, after a little bit of experience, most erect with no problem.
Other factors to consider are whether or not your product(s) require an insert, the weight of your products and the order quantity. Ultimately, we have the ability to help guide you to the right packaging for your company and products. Please reach out to us via the links below.
Please Contact Us Today
Want to know more about Indestructo-Style DTC Mailers? We're happy to help you find a custom packaging solution that works for you. As always, if you have any questions, one of our branded packaging advisors is standing by to assist, with decades of experience behind them. Want to know more about custom packaging options? Please call us at 630-551-1700 or contact us via email at www.SalazarPackaging.com.
Related Posts:
https://www.globeguardproducts.com/industry-experts/the-buyers-guide-to-custom-packaging-exploring-all-branding-options-for-dtc-and-ecommerce-businesses/
https://www.globeguardproducts.com/industry-experts/being-informed-buyers-of-branded-packaging-what-should-you-demand-of-your-custom-packaging-supplier/
https://salazarpackaging.com/how-much-does-a-custom-printed-branded-d2c-or-subscription-box-cost/
https://salazarpackaging.com/shipping-dtc-product-presentation-vertical-horizontal-or-other/