Salazar Packaging is widely known for the millions of custom printed mailer boxes we have made and the variety of customers we have helped create beautiful packaging for shipping, D2C and ecommerce purposes over the last eleven years. What many may not know is that we have also assisted many customers in finding a paperboard solution for other applications as well, such as inventory, retail and display boxes. Paperboard packaging is booming. We love folding cartons because of their versatility in terms of how they can be used, but also how they look, as they are one of our many customizable products.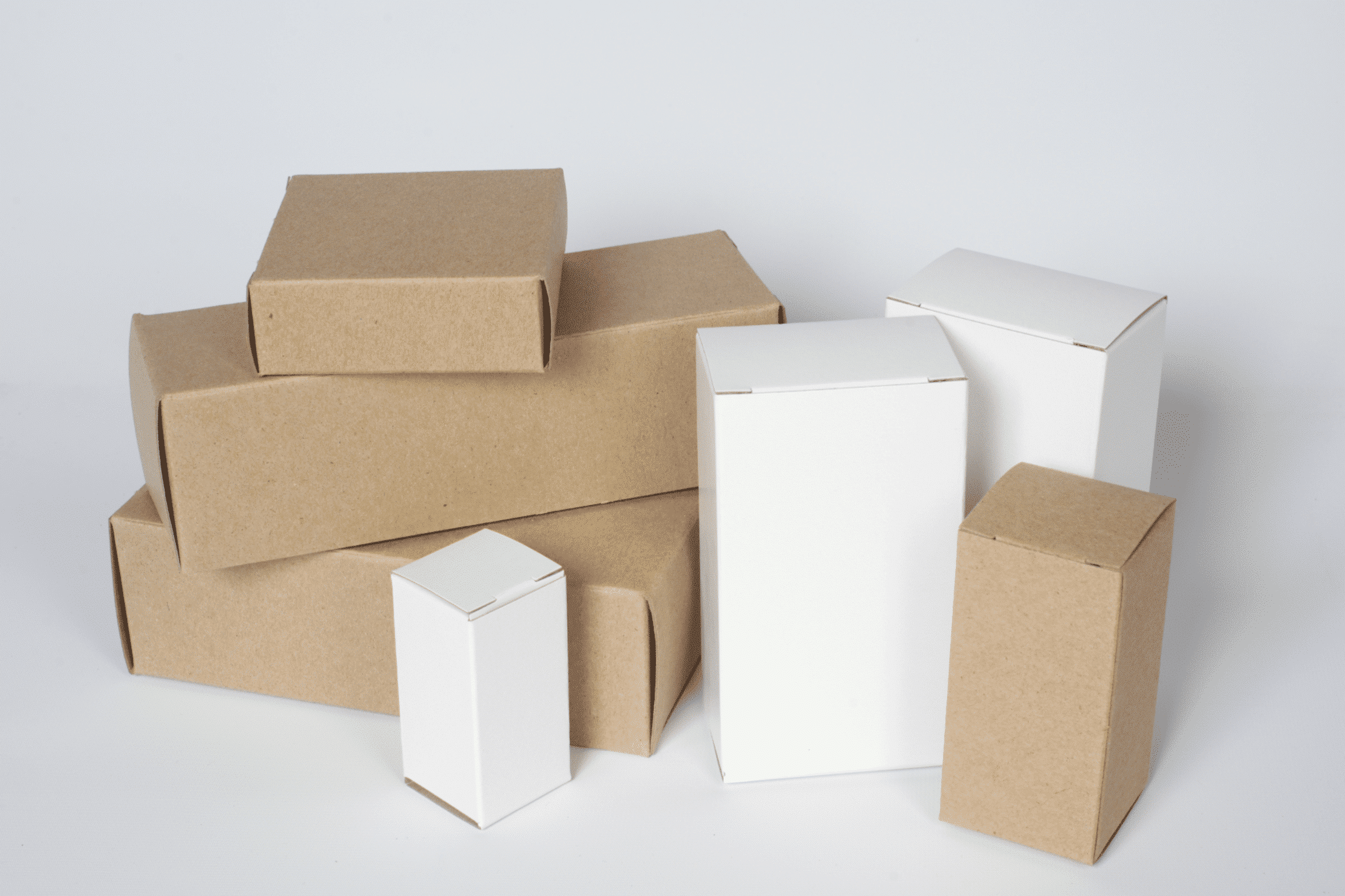 Paperboard Cartons-Green Packaging Stock Products
When you consider packaging needs, there really are very few problems that a paperboard folding carton cannot solve. They can be used for display in retail space for a variety of items, (such as cosmetics or household products) as well as placed within an outside container for shipping purposes, or for storage/inventory/product separation purposes within a warehouse or fulfillment center.
Our stock webstore Globe Guard® Products offers 20 sizes of paperboard cartons for immediate purchase by the case (case sizes range from 250-500) in both white and kraft. All cartons are 100% recyclable and made from a percentage of recycled content as well as PCW, (post-consumer waste) making them one of our greenest products. They are strong, sturdy, durable, but also lightweight, easy to store and often reusable, depending on the application.
How Much Does it Cost To Print Paperboard Folding Cartons?
Starting at a low 2,500 minimum, paperboard cartons can be customized with a wide variety of print options available including:
Flood coverage
Multiple color print process
Aqueous coating
Gloss Finish
Pricing will vary according to quantity, carton size, color, design and other factors. Visit Salazar Packaging to contact one of our experienced people who can walk you through the process. Artwork and print plate charges do apply but are only onetime expenses on a first order. Custom sizes, when needed, are available with tooling costs as a one-time expense as well.
Please Contact Us Today
We're happy to lead you to a packaging solution that works for you. As always, if you have any questions, one of our branded packaging advisors is standing by to assist, with decades of experience behind them. Want to know more about custom packaging options? Please call us today at 630-551-1700 or contact us via email at www.SalazarPackaging.com.
Related Posts:
Folding Cartons Now Available!
Difference Between Boxes and Cartons