Back in April we announced the exciting news of new equipment capabilities to produce RSC boxes with interior printing . We've been very encouraged by the amount of interest and feedback we've received, and we think the news will continue to spread about this great opportunity to have your packaging standout at minimal cost.
The simple fact is that we were one of the first companies to sell printed die cut corrugated mailers for DTC applications, and they are by far our most popular packaging product today. But many of our customers are actually better served to buy printed RSC boxes, rather than die cut mailers for a variety of reasons. Some of those reasons and explanations are included below, along with a little information about the distinction between the two packaging options.
Product Type and Application
There are certain products that are simply better suited for an RSC box than a die cut mailer. Heavier, bulkier items, certainly may fall into this category. Many juice, bottle applications that are more than just single shippers (6, 8 or 12 packs for example) would also be a likely candidate for an RSC, due to the weight, size and configuration. Tall items that require greater than 5 inches in depth are usually well suited for an RSC, because die cut mailers tend to be 4-5 inches or less in depth (top to bottom). There is no steadfast rule or clear cut distinction, but we have been in this business long enough to know what might be the better option for you, based on your particular product(s).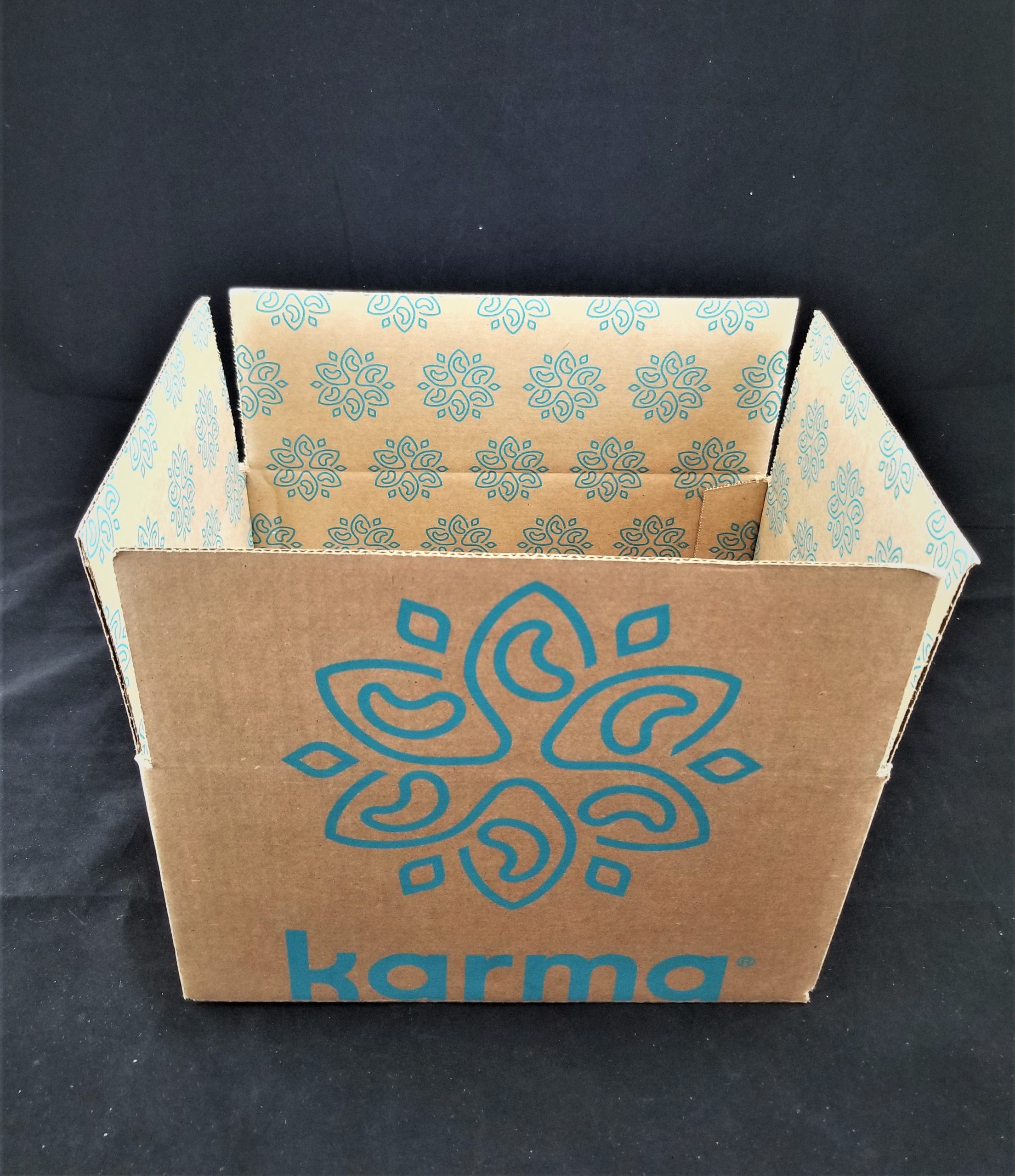 Startup and Per Unit Cost
This includes not only the cost of the packaging to consider, but also of your product. You don't want to spend $2.00 or more in packaging for a product that you will sell for $5.00. With this in mind, consider that as a general rule, an RSC box will be less expensive than a die cut mailer of a similar size. You can also have a custom sized RSC made to your specific dimensions, without any tooling cost in most cases, whereas a custom sized die cut mailer would require a tooling cost.
Additionally, the cost of print plates are typically lower for RSCs by comparison to DC mailers. And adding inside print to an RSC box is a great bargain, as it adds minimal cost due to the printing process which allows us to print both sides of the board (inside and out) at the same time. Adding inside print to a DC mailer can add as much as 30% in cost to the per box price.
Presentation
Do your products require an insert? Do you prefer the way a die cut mailer looks? Do you prefer a box that requires minimal closure materials (tape etc.) These are all questions that may factor into your decision. Again, with inside printing, an RSC box can be just as memorable of an unboxing experience for your customers, but we know that certain products just lend themselves to a die cut mailer for presentation purposes, such as cosmetics or high-end fashion products.
As always, our goal is to inform our customers to be well-equipped packaging buyers, capable of making the decisions that are best for their brand and products. Want to know more about inside printing on die cut mailers and RSCs? Please visit the first link below.
Please Contact Us Today
Want to know more about RSC boxes with interior printing? We're happy to help you find a custom packaging solution that works for you. As always, if you have any questions, one of our branded packaging advisors is standing by to assist, with decades of experience behind them. Want to know more about custom packaging options? Please call us at 630-551-1700 or contact us via email at www.SalazarPackaging.com.
Related Posts:
https://salazarpackaging.com/the-best-deal-in-e-commerce-dtc-packaging-inside-print-on-rsc-boxes/
https://www.globeguardproducts.com/industry-experts/whats-new-in-dtc-packaging-inside-printing-now-available-on-rsc-boxes/
https://salazarpackaging.com/inside-and-outside-printing-on-a-dtc-e-commerce-style-box/
https://www.globeguardproducts.com/industry-experts/custom-die-cut-mailers-and-rsc-boxes-when-rscs-may-be-the-better-packaging-option/