One of the great joys of being in this industry, is the opportunity to work with hundreds of startup businesses and watch them learn, grow and evolve over the years. Many of our customers come to us admitting that while they are experts and very knowledgeable about their own products and industries, they are not packaging experts. Luckily, we are, and we love to help share that knowledge with our customers to best advance their business from pre-launch to post-launch and beyond.
In the beginning, when you are first starting out, sometimes it makes the most sense to take a cautious, wait and see approach to packaging. While everyone would love to launch with the most eye-catching designs, custom inserts and all of the bells and whistles, the reality is that this is not often the most economical for your business. Below are some important points to consider as a first-time buyer of DTC packaging, to avoid costly mistakes ahead of your launch.
Minimize Tooling Costs
We understand that many businesses have multiple products and a desire to accommodate different sets of product configurations (3 pack, 5 pack, 10 pack etc.). While we understand the desire and the importance of having a separate insert and/or shipper to fit each configuration, it is not always feasible in the beginning before you have a customer order history to examine. Every insert requires its own cutting die cost (typically $600-800 each), and any custom size die cut mailer does as well. We often use the expression: "You will know a lot more about your customers 6 months from now." This simply means that while you plan to sell a 3 pack, 5 pack and a 10 pack, you may discover after a few months that your customers are only buying the 5 packs. You don't want to spend thousands of dollars in tooling costs unnecessarily. Once you know your customers, you can start to tailor your packaging to meet their demands based on a reliable, proven order history.
Add Packaging As You Go
You can see several examples of DTC packaging for startup businesses on our gallery. MANY of the beautiful, branded, custom packaging examples you see began as plain, unprinted stock packaging. If you are just starting out, and only need 50-100 boxes, then you will likely want to find a stock packaging solution and use stickers or labels for branding. We typically recommend waiting until you have at least 200 orders or subscribers per month, and ideally 300-400 before taking the custom packaging plunge. Keep in mind our MOQ is 1,000 for any custom box or insert, or higher, depending on the application and graphic requirements. The good news is that you can always add as you go. Meaning, you can start with 1,000 boxes, and then add an insert for a box in a subsequent order. Or start with outside printing and add printing on the interior later.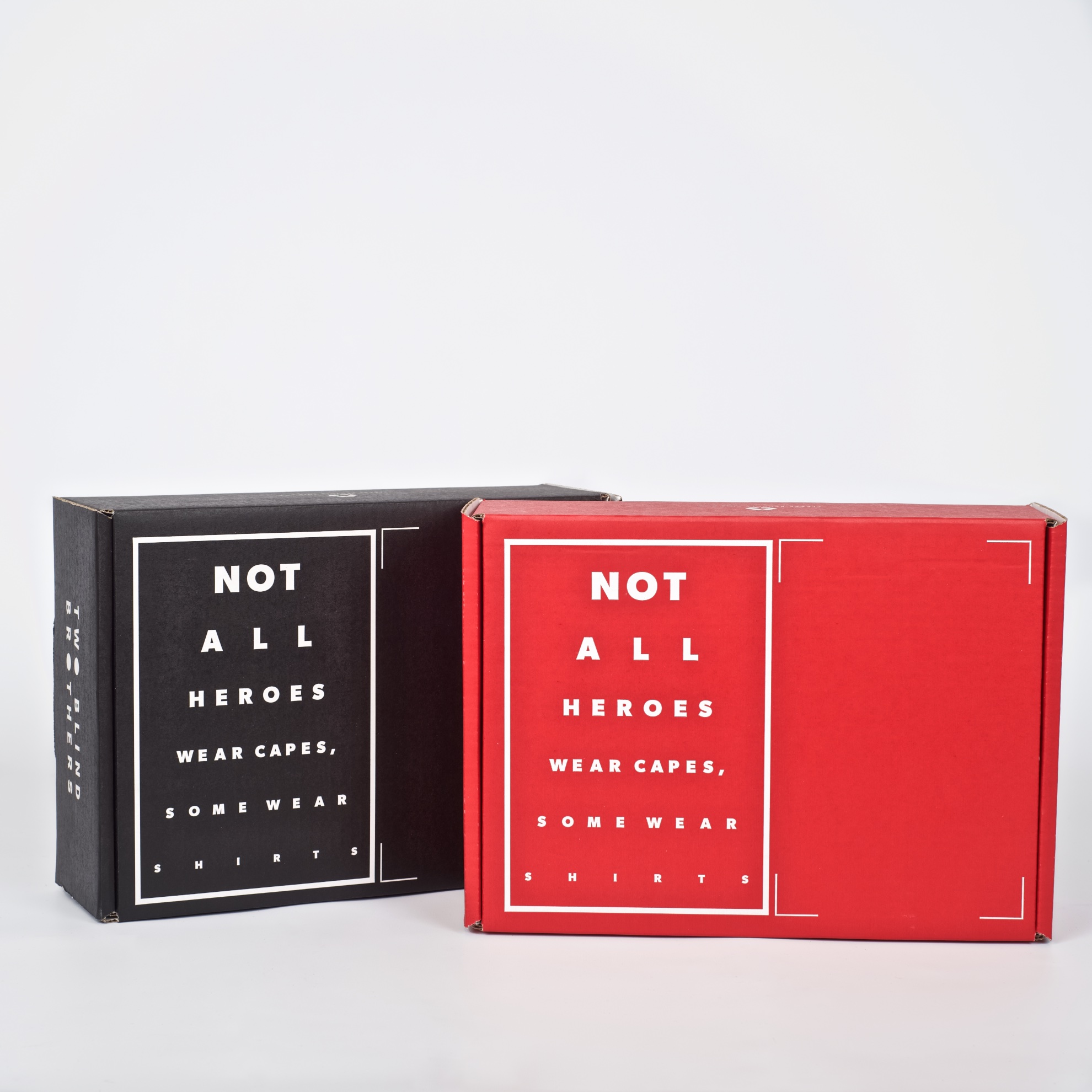 The Potential for Rebranding
It's quite common to see a company launch with custom packaging, only to change their company name, address, tagline, logo or design some months down the road. (In fact, Salazar Packaging underwent a rebranding just after 6 months after starting up). Keep in mind that for flexographic printing, each color you print inside/outside requires a print plate. Print plates typically cost between $600-800 each, and any change to your design or box size will require new print plates. This is not to discourage you from buying custom printed packaging, but to encourage you to try to plan your graphic designing around this potential issue and to take advantage of low-cost branding options. Keep in mind that a color change is a low to no-cost option to maintain your graphics while getting a fresh look to your packaging.
Take Advantage of Volume Discounts
As you ramp up your number of customers, it may be time to ramp up your packaging volume as well. Our equipment is high-speed with long set-up times. This means it becomes more economical to run more board through the equipment each time we have to set it up. While our MOQ is 1,000, you will see price breaks at 2,000, 3,000 and higher, sometimes as great as 20-25%. You will also save on shipping costs (per unit) when you order at larger quantities. As stated previously, you may not know your order "sweet spot" until several months in, but it's important to keep in mind that more volume means more savings.
Please Contact Us Today
Want to know more about DTC packaging for startup businesses? We're happy to help you find a custom packaging solution that works for you. As always, if you have any questions, one of our branded packaging advisors is standing by to assist, with decades of experience behind them. Want to know more about custom packaging options? Please call us at 630-551-1700 or contact us via email at www.SalazarPackaging.com.
Related Posts:
https://salazarpackaging.com/faq-packaging-design-for-varying-counts-and-multi-component-dtc-products/
https://salazarpackaging.com/reduce-cost-e-commerce-d2c-shipping-boxes/
https://www.globeguardproducts.com/industry-experts/stock-packaging-solutions-vs-custom-packaging-solutions-which-option-is-best-for-your-dtc-startup-and-business/
https://www.globeguardproducts.com/industry-experts/boxes/branded-packaging-checklist-subscription-e-commerce-box-programs/