We have been very fortunate to work with thousands of companies who all have their own unique visions, and, in many cases, a designer or team of designers to help bring that vision to life. However, although we've seen some incredible designs by very talented artists and graphic designers, it's not uncommon that the graphics are not suitable for a flexographic, direct-to-board printing process. Most graphic designers, though very skilled in what they do, have little to no experience in designing artwork for a printed box. The majority of their work may be done online for websites or other digital applications, and many don't know how to achieve a design that not only meets the expected company vision, but can also be printed flexographically.
What is Flexographic Printing?
A flexographic press process involves the use of polymer print plates that pick up water based ink and deposit (press) it onto board. A common comparison that we often make is that of a large rubber stamp being rolled onto paper. Because of this, flexographic is a method of printing with many limitations in design.
How Does This Affect My Design?
Much like a stamp, only one color can be applied onto the board (box) at a time, so in cases where colors overlap, meet or touch, it may result in an unwanted third color (like mixing green and yellow water color paint together to get blue). While it is true that SOME effective flexographic prints are more than 2 colors, MOST are 1 or 2 color designs as pictured in our gallery.  The designer should leave gaps or ink traps between colors to avoid areas where the ink will appear to have shifted around or moved from where it was intended.
Aside from color, the font type and size are also important to keep in mind. In many cases, thinner fonts must be bolded or enlarged to ensure the letters don't fill in or become ink blobs on the board. In many cases, the minimum font size is 8 point, 10 point for reverse prints, although this is more of a guideline than rule, and our experienced plate makers will know how to adjust the artwork as needed to ensure what you have designed is what ends up being printed.
How Much Does it Cost?
There is a wealth of great information about pricing explained in our Custom Packaging Cost Calculator blog post.  However, as a general average, print plates tend to fall between $400-600 per color in or out as a one-time expense. Keeping in mind each color inside and outside of the box is applied with a separate print plate, and you can arrive at a fair guess of what your total plate costs will be for your particular design.
Example: 1 color outside, 2 colors inside = 3 print plates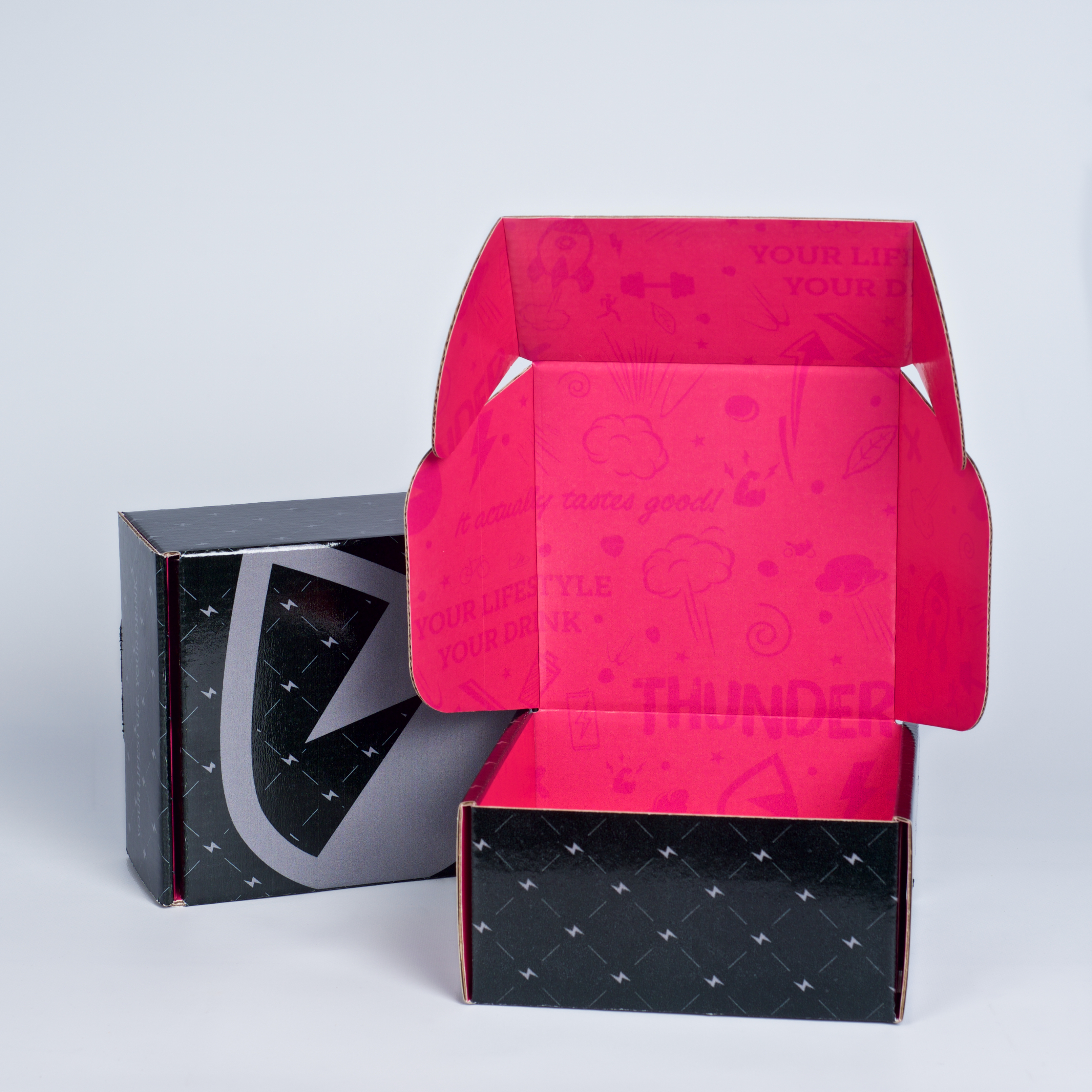 Are There Alternatives to Flexographic Printing?
Yes!  Digital Printing is an alternative solution in many cases where a customer does not want to compromise on design, has multiple designs, or any number of other reasons, and we've been thrilled so see the finished product on some remarkable designs and digital prints. Unlike flexographic printing, which presses the ink onto the board, digital printing sprays ink, much like a computer printer, and there are virtually no limitations in design.
Please Contact Us Today
Want to know more about flexographic printing art and designs? We're happy to lead you to a packaging solution that works for you. As always, if you have any questions, one of our branded packaging advisors is standing by to assist, with decades of experience behind them. Want to know more about flexographic printing? Please call us today at 630-551-1700 or contact us via email at www.SalazarPackaging.com. Want to know more about Digital Printing? Please visit our Digital Box Printer Website to learn more.
Related Posts:
https://www.globeguardproducts.com/industry-experts/flexo-friendly-art-design-for-subscription-and-e-commerce-boxes/
https://salazarpackaging.com/white-printing-kraft-brown-corrugated-boxes/
https://salazarpackaging.com/e-commerce-boxes-that-sparkle-and-shine/
https://www.globeguardproducts.com/industry-experts/change-the-look-of-your-subscription-or-e-commerce-box-by-changing-board-or-ink-colors/