The end of 2018 brought with it an increase for UPS shipping rates, with changes also taking effect for USPS and FedEx shipping rates in January 2019. According to their own website, UPS has specified an average net increase of 4.9% for ground, air and international service rates. The FedEx website cites the same 4.9% average increase for U.S. Express and ground services from 2018 to 2019. However, these numbers are only averages, and they fail to project the total impact on you, the businessowner, who must also consider fees and surcharges that may apply, separate from the base rates.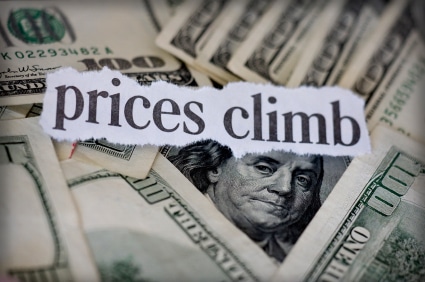 The Impact on Ecommerce and Subscription-Based Businesses
The changes for both FedEx and UPS include an increase in the "residential surcharge." If you are an e-commerce or subscription based business, you are likely shipping most, if not all of your packages to residential addresses, and are probably already familiar with the fact that UPS and FedEx both charge an added fee to ship to a residence. This fee has been increased in 2019. For FedEx, a $0.20 increase for U.S. Ground and Express Services. For UPS, an increase for ground and air services between $0.30 and $0.40 depending on the address location. A complete list of the fees and surcharge changes can be found below.
It can easily be argued that many of these changes and increases are a direct result of the e-commerce boom. With a high volume of online orders comes an increase in shipments and added strain to the various carriers. The ease and simplicity of ordering online is now being balanced with higher shipping rates. However, this doesn't mean that you as the e-commerce business owner cannot thrive and overcome these increases. It simply means you MUST be smart about your packaging decisions. This includes all of the following:
Right-Sizing your packaging and eliminating excess or unnecessary space or packaging components such as void fill.
Simplifying your (structural) design.
Consider all options. Is a box the absolute best solution for your product?
Think smart. Are multiple right-sized smaller boxes better for your products than one oversized box?
USPS Cubic Pricing
There is good news for high volume business owners. USPS offers a cost-effective program as a way of securing discounted flat shipping rates if you qualify for their cubic pricing. Essentially you are paying for the size and the shipping distance, rather than the package's weight. If the contents of your packaging are small but heavy, cubic pricing is essentially tailored for you. In order to qualify, each of your packages must weigh in under 20 lbs, measure no more than 0.5 cubic feet, and you must be sending at least 50,000 packages a year. If this is true for you, then you'll want to pay attention to USPS cubic pricing, in which your package will fall into one of five shipping tier rates. USPS Cubic pricing uses these five tiers along with 9 shipping zones, or where it's shipping to, to determine cost.
You can learn more about cubic pricing on the USPS website here.
What is Your Largest Tier 1 Box?
This is a question we are asked quite often, and unfortunately, there really is no simple answer. "Large" is a relative term, especially in packaging, when you consider there are three dimensions (length, width and depth) to consider when selecting a size. So really, the better question to ask is, "What are some tier 1 boxes you offer that are approximately 7 inches in length, 4 or 5 inches in width, and about 4 inches in depth?" The more information we have from you regarding the size you need, the better we can direct you to a size we offer, and we can tell you what tier it falls within. Below is a short list of some of our tier 1 boxes that fall just below tier 2. As you can see, there is quite a variety.
11 x 4-1/2 x 2-1/4
10 x 4-1/3 x 3
8-1/2 x 6-1/2 x 2-1/8
7-1/8 x 7 x 2-1/4
Sometimes the differ
ence between tier 1 and tier 2 is marginal. In the picture left, the box on the left is tier 1, while the box on the right is tier 2. It's possible you're shipping product in a tier 2 box when you could be shipping in a tier 1. The important thing is to not work backwards in the process. If you measure your product, determine an approximate box size, then it becomes very easy for us to find one of our existing sizes at the lowest possible tier that fits your needs. After all, we have over 180 cutting dies available, so chances are very good that we have a size that works for you.
Please Contact Us Today
We're happy to walk you through an initial consultation and find a custom packaging solution that works for you. As always, if you have any questions, one of our branded packaging advisors is standing by to assist, with decades of experience behind them. Want to know more about custom packaging? Please call us today at 630-551-1700 or contact us via email at www.SalazarPackaging.com.
Related Posts:
https://salazarpackaging.com/seriously-amazon-right-sizing-your-boxes-is-the-right-thing-to-do/
https://salazarpackaging.com/how-to-reduce-shipping-weight-and-cost/
https://www.globeguardproducts.com/industry-experts/seven-reasons-right-size-subscription-box/
https://www.globeguardproducts.com/industry-experts/boxes/subscription-ecommerce-box-right-sizing-benefits/