We have long awaited a cushioned paper mailer product that we could stand behind as both effective in function (protection during shipment) as well as eco-friendly. Due to the fact that most padded paper envelopes involve some sort of poly bubble material or foam that prevents them from being recyclable, we did not offer a padded envelope solution for many years. Until now!
Introducing Globe Guard® 100% Recyclable Cushioned Paper Mailer Envelopes! We're rolling out this new packaging product as both a low quantity stock product, as well as the option to custom print (minimums apply).
Eco-Friendly and Unique Features
While many paper padded mailer options exist, this is the first we've found that we can proudly promote as a green packaging solution. The proprietary material used to add cushioning between the outer kraft layers makes the packaging a 100% curbside recyclable product, while also eliminating the need for any messy shredded paper. Many padded paper mailers make false claims about the recyclability of their product, because while the paper itself may be recycled content and recyclable, if they are lined with a poly bubble interior, they are ending up in a landfill.
A variety of products may require more protection than our traditional unpadded paper mailers. Items such as CD cases, small electronics, picture frames or playing cards may be ideal for the added cushioning provided by this packaging. These mailers feature a peel and seal adhesive closure and tear strip for easy open. They are strong, flexible, easy to store, and because they are lightweight, also easy to ship (and may almost certainly reduce your shipping costs if you are using a box or heavy packaging currently).
If you recognize the image below, it is likely you have already seen these mailers in use, as they are a popular product of both Target and Amazon. So while they are a new offering on our webstore, they already have a reliable track-record from some of the largest companies in the world.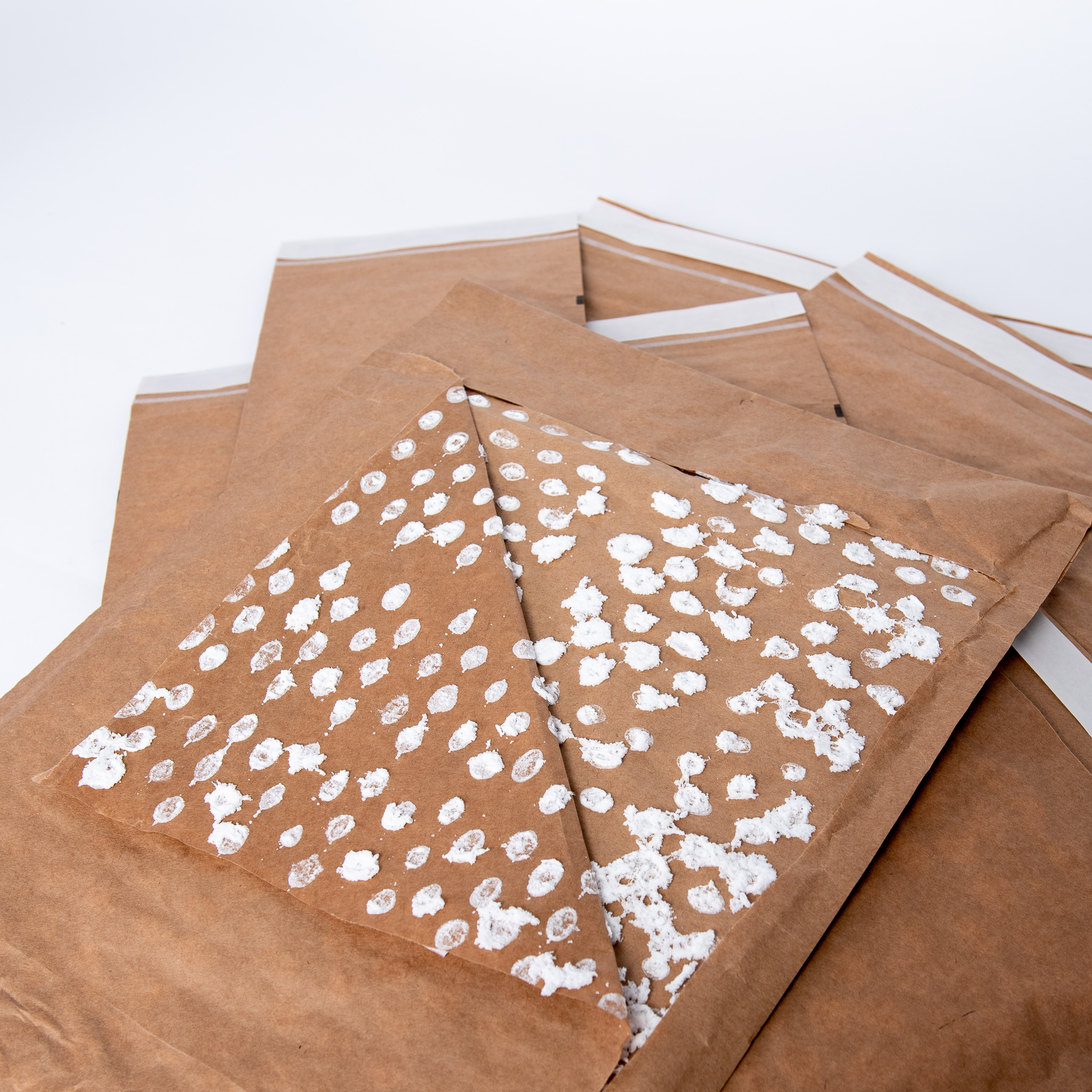 Available Both Stock Unprinted and Custom Branded
As of Mid January 2021, we will launch our stock padded paper mailer program on our online webstore, Globe Guard® Products. We are featuring 5 stock sizes, available for immediate purchase, with minimums ranging anywhere from 3 to 6 cases, depending on size, with discounted pricing at higher quantities. Cases range from 50-252 mailers and ship for an average of $20.00/case, anywhere in the country.
Want to add custom branding to your mailers? At Salazar Packaging, we specialize in custom printing, and this new product will be no exception. Please inquire via the contact us link below to ask about minimums, pricing and availability specific to your needs.
Please Contact Us Today
As always, if you have any questions, one of our branded packaging advisors is standing by to assist, with decades of experience behind them. Want to know more about custom packaging options? Please call us at 630-551-1700 or contact us via email at www.SalazarPackaging.com.
Related Posts:
https://www.globeguardproducts.com/industry-experts/introducing-padded-paper-mailer-envelopes-for-eco-friendly-ecommerce-packaging/
https://www.salazarpackaging.com/finally-a-great-eco-friendly-padded-paper-mailer-envelope-for-e-commerce/
https://www.globeguardproducts.com/industry-experts/mailers-envelopes/custom-branded-shipper-envelopes-in-five-easy-steps/
https://www.salazarpackaging.com/boxes-or-envelopes-dtc-packaging-options-for-e-commerce/