The truth is that many flexographic box printers have a hard time printing white ink on kraft (brown) board. Some will do it, but produce poor results with washed out whites lacking in pop, or something that ends up looking gray. Others will upcharge you, typically if they have to print white in multiple passes to achieve a desired outcome (which may or may not work). And many may avoid printing white altogether.
Salazar Packaging fully understands the challenges of printing white on kraft, but we have the experience and expertise that allow us to do it better than just about anyone, without adding unnecessary cost or processes to you, the customer. It's something we take great pride in, knowing that many customers contact us and are relieved to know that not only can we print white on kraft, but we excel at it! In some cases, can even print a high, low or medium density white based on your preference.
Why is White Ink Such a Challenge?
White is the trickiest ink to print because white can vary so greatly in its density, opaqueness and brightness. Combine this challenge with the fact that kraft board paper will also vary greatly in both porosity and color. Natural kraft board can be light, dark to even reddish in appearance—varying greatly according to the recycled content as well. It's never going to produce perfect results. The time of year will also impact the printing process, as a cold day will differ from a hot day in terms of how much ink is absorbed by the board. As we've explained many times, you are trying to print an imperfect ink onto an imperfect substrate. Because of all of these factors, we can never guarantee 100% opacity, but as you can see from the examples below, we have a long track-record of success.
Achieving a white with pop did not happen overnight, but we learned how to formulate the ink with years of practice and millions of boxes produced. Our "Salazar White" is our high density white ink that catches the attention of many on our gallery.
How Do I Achieve the "Cleanest" White on my Box?
The only way to have the whitest white on your mailer is to start with white board, and print the board any color, leaving the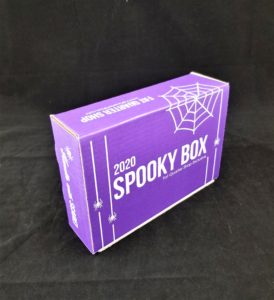 white of the board as your text or graphics. This is what is known as a reverse print, and we do it all the time. This is truly the only way to achieve a clean, pure white because the white board removes the variable of printing white ink on a kraft substrate. Of course, many people prefer the natural look of white on kraft, and you also have to consider that white board is not as eco-friendly.
As we often say, in packaging, there is no one-size-fits-all solution. What works for another company may not be the best solution for you. The best way to get on the right path is to contact us via the link or phone number below.
Please Contact Us Today
As always, if you have any questions, one of our branded packaging advisors is standing by to assist, with decades of experience behind them. Want to know more about custom packaging options? Please call us at 630-551-1700 or contact us via email at www.SalazarPackaging.com.
Related Posts:
Kraft Boxes with White Printing
White or Natural Kraft Brown Board