As a leader of custom printed packaging, we know that the (graphic) design a customer chooses is often a result of a few important factors and decisions. For subscription and ecommerce businesses, those factors often involve balancing cost, appearance, and printability when determining what to print, and where on printed mailers.
Inquiring customers often ask for pricing based on a "hypothetical design" that has not been created yet, stating something such as: "We are planning on having a 2 color design printed on the top and sides of the box." While this information can be helpful, it's important to keep in mind that no two designs are the same, and when it comes to multiple ink colors, some designs are more problematic than others. The best way to create a design for printed mailers that is eye-catching but also minimizes cost, is to better understand the flexographic printing process.
Flexographic Printing and Print Plates
Flexographic Printing involves a process by which each individual color is applied with its own print plate directly onto the board surface. Most machines can print up to 3 colors with one pass, which means that adding a second or third color to the same side of the board (inside or outside) usually does not have a high impact on cost on a per box level. However, each color involves the cost of a separate print plate, which typically run anywhere from $400-600 each on average. It's also important to remember that many 3 color (and some 2 color) designs are not printable.
Whenever the discussion of number of ink colors arises, our standard response is: "For flexographic printing, we can print MOST 1 or 2 color designs." However, the only way to know for sure what we can and cannot print is to see your artwork. It is important to note that most graphic artists have tremendous web experience but are unfamiliar with the limitations of direct to corrugated flexographic printing.
Multiple Colors Made Easy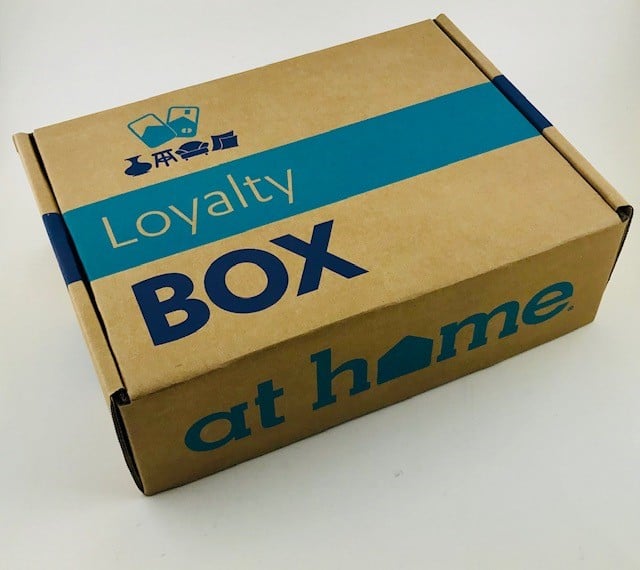 While Flexographic printing does present some limitations on multi-color printed mailers, there are tricks you can use to get the most out of your design and branding. Remember that any place where 2 or more colors meet or touch, there will need to be overlap, often resulting in an unwanted color, much like in art class when you combine green and yellow paint and get blue. However, creating space between text and logos of different colors as you see in the image (left), eliminates this issue and results in a beautiful, colorful and eye-catching print that pops.
It's also important to remember that the board color (kraft or white) can be used as part of your design. If your graphics are blue and white, by simply printing blue on a white box, you are using the board color as a "free" color while only having to buy one print plate. The designs you see below are only 1 color designs, but appear as 2 color designs because of the use of the board color.
Please Contact Us Today
Want to know more about direct printed mailers? We're happy to walk you through an initial consultation and find a custom packaging solution that works for you. As always, if you have any questions, one of our branded packaging advisors is standing by to assist, with decades of experience behind them. Want to know more about custom packaging? Please call us today at 630-551-1700 or contact us via email at www.SalazarPackaging.com.
Related Posts:
https://www.globeguardproducts.com/industry-experts/boxes/the-buyers-guide-to-flexographic-printing-art-and-designs/
https://www.globeguardproducts.com/industry-experts/flexo-friendly-art-design-for-subscription-and-e-commerce-boxes/
https://salazarpackaging.com/the-cost-of-custom-printed-branded-d2c-packaging/
https://salazarpackaging.com/the-black-and-white-of-custom-printed-d2c-e-commerce-boxes/