Ecommerce and DTC (direct to consumer) businesses are becoming increasingly necessary, and the recent boom in demand for these services have led many people to be first-time DTC box buyers. This is great news for people in our industry, but it also means we have an obligation and responsibility to educate and inform our customers as to the realities of what they are buying. After all, we understand that they are experts in their product lines, whatever markets those may be—and likely not experts in packaging. This is where we come in. There are certain aspects that may simply be overlooked when designing graphics, considering order volume, storage space, fulfillment challenges or other considerations. We have decades of experience behind us, so there is almost nothing we haven't seen, and very little we can't anticipate.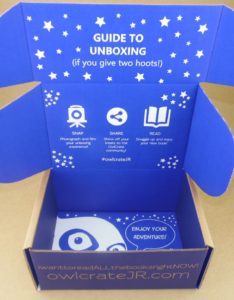 Graphic Design and Branding Tips
While we are often heavily involved in the structural design aspect of every project, we typically do not get involved in the graphic design process, as these decisions should be between you and your graphic designer. However, we do offer advice and suggestions from a printability, feasibility or production/cost standpoint, and there are certain things that may not have been factored into your initial design vision.
The size of the mailer box may dictate more than anything, where your graphics should be placed. Consider that you have a 4 x 6 shipping label applied to the exterior. If your box is something like 7 x 5 or smaller, almost the entirety of the graphics on the outside of your mailer will be covered. Consider also that, at the end of the day, this is a shipping box, and it will be subject to conditions/elements (weather, scuffs, scrapes, marks, dirt etc.). You may also have tape or other adhesive on the exterior that may cover some of your design. For this reason, we often suggest to focus your branding on the inside of your mailer box, where the print is protected. A kraft exterior with white interior board and inside print is often a great way to have packaging that pops for that all too important unboxing experience.
Considering All Packaging Options
As we like to say, a box is not always the best solution for you. We understand that everyone wants to launch with branded die cut mailer boxes, but this is not always the best option available for your product. If you are shipping clothing or soft goods, perhaps a printed unpadded mailer envelope is better for your needs. If you are shipping something heavy, large or bulky, maybe an RSC is the best solution. Do you have a product that needs protection? Maybe it's time to consider a custom insert for your product instead of loose void fill. Or perhaps a padded mailer envelope is a great option for you. Maybe a mailer box is the right solution for you, but have you considered having multiple sizes instead of one oversized mailer to fit all of your shipments? These are all questions that may not be easily answered, and that is why our branded packaging advisors are standing by to assist you.
Order Volume Discounts and Benefits
It's important to note that, like any paper product, the higher your volume, the greater your savings (per unit). Typically you will see as much as 20-30% reduction in cost per box at a 2,000 quantity bracket, compared to 1,000 (our MOQ) for the same printed box. This is especially important when you factor in shipping costs. One shipment of 2,000 boxes will be drastically more economical than two shipments of 1,000 to the same location. And this is even more true of 3,000, 5,000 boxes and so on. For this reason, as soon as you have the order history, warehouse or receiving space to accommodate the shipments and justify the quantity, it almost always makes sense to order in bulk.
Please Contact Us Today
First-time DTC box buyers are encouraged to reach out. As well as seasoned packaging pros. We can help in either case. As always, if you have any questions, one of our branded packaging advisors is standing by to assist, with decades of experience behind them. Want to know more about custom packaging options? Please call us at 630-551-1700 or contact us via email at www.SalazarPackaging.com.
Related Posts:
https://www.salazarpackaging.com/where-and-how-to-print-your-dtc-box-and-other-e-commerce-packaging-faqs/
https://www.salazarpackaging.com/faq-packaging-design-for-varying-counts-and-multi-component-dtc-products/
https://www.globeguardproducts.com/industry-experts/boxes/patience-leads-to-cost-savings-dtc-packaging-for-startup-businesses-pre-and-post-launch/
https://www.globeguardproducts.com/industry-experts/boxes/stock-packaging-solutions-vs-custom-packaging-solutions-which-option-is-best-for-your-dtc-startup-and-business/