As we enter Q4 of 2023, most of our potential and existing customers have already ordered and received their holiday packaging or are in the process of doing so, and have begun to turn their attention to Q1 of 2024. We typically take the last few months of the year to start prognosticating about the likely packaging trends of the new year—what we've seen that is hot and in style, and what might possibly fizzle out. Among some of the recent packaging trends are four that we've identified as likely longer term trends we should see in the coming year and beyond, and below are some of the ways they may benefit you and your business.
Sustainable and Recyclable/Recycled/Reusable Packaging
It's difficult to say exactly when sustainability became a mainstay in packaging, but we were most certainly at the forefront of the movement since our company's inception in 2007. Sustainability is not a whim or passing trend, but rather becoming more of an industry standard at this point, as so much of packaging from materials to manufacturing and all aspects are centered on eco-friendly practices and principles. We have an entire page of our website dedicated to sustainable packaging here, and dozens of blog posts covering any number of related topics as well. Of all of the trends listed here, this is the most likely to continue to gain momentum, as businesses prioritize recycled content, recyclable, and reusable packaging, along with sustainable inks. If you are late to the sustainability party, now is the time to jump in, and we can help!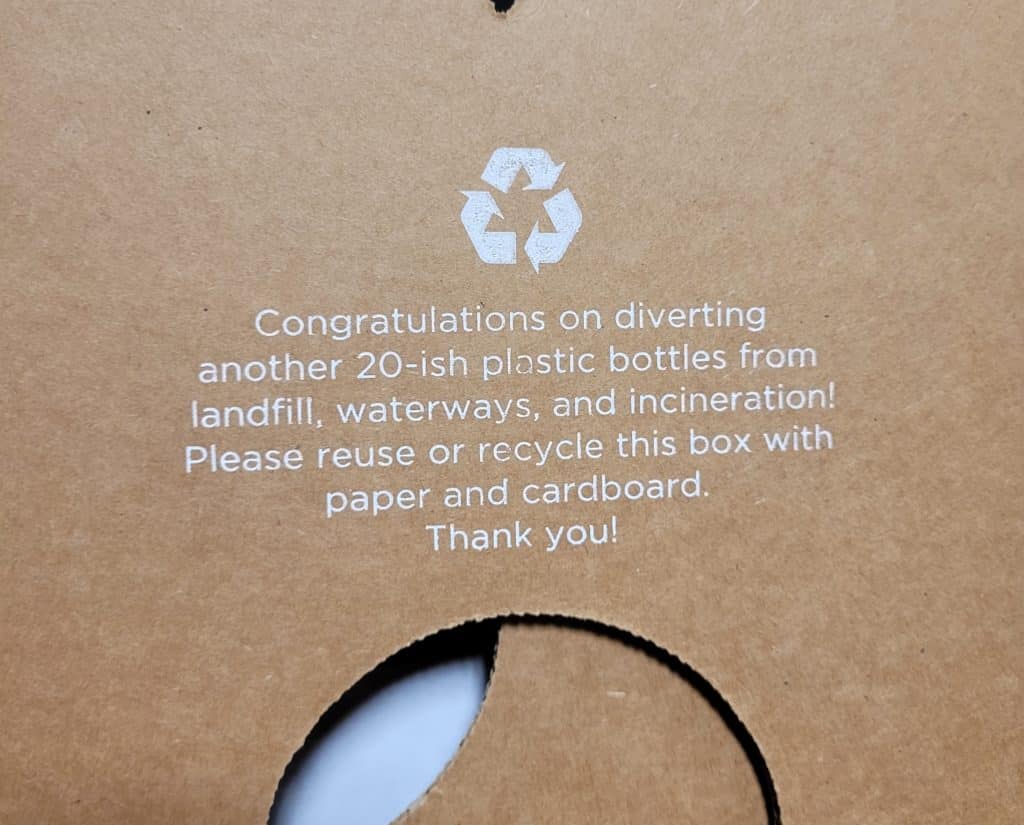 Simplified Packaging Design (Cost-Savings)
We covered this in a few recent posts you can read about  here and here, but essentially, this trend is an extension of our long-standing belief that right-sizing your packaging is the number one way of reducing your overall packaging costs. This includes shipping and storage costs as well. By simplifying, we may mean a number of different things, but the overall result is always the same. Reducing the cost of your packaging without sacrificing its effectiveness. This may mean accomplishing more with little, using less board in an insert or by having a smaller box, or fewer number of box sizes in total. It may also mean having a few interchangeable inserts that can work more effectively than loose void fill that may result in less damaged product. It could also mean switching from a die cut mailer box to an RSC, or finding an alternative packaging solution that is not a box at all. As the economic downturn looks to continue into 2024, finding ways to save money will be just as important and crucial. The key is that we know where the cost-savings are and how to find them, while still maintaining and delivering the wow factor to your customers.
Custom Printed RSCs
As mentioned above, we understand that not every product or application is ideal for a die cut mailer box. Although many are, some are simply too large, too heavy, perhaps too bulky or even just oddly shaped to justify a die cut solution. The good news is that RSCs typically do not require cutting die costs, and they can be made in a wide variety of sizes and board fluting options, including double wall. What's more, is that you don't have to sacrifice your beautiful graphic art. You can read more about custom printed RSCs here, and the ability to print inside the RSCs, which really levels the playing field between what many think of as traditional boring boxes which are more function than fashion, and often desired die cut mailers. As you can see below, an RSC box doesn't have to be boring at all! RSCs are more popular now than ever due to the printing capability advancements, and the affordability.
Innovative Protective Packaging
It's no coincidence that we also have an entire page on our site dedicated to this topic, and you can read more on protective packaging here. Now more than ever, ecommerce businesses are keen on not only delivering a box that wows graphically, but one that also ensures the product arrives safely. This may seem obvious, but you'd be surprised by how many times we've had new customers come to find us in search of a solution for a product that they have been unable to protect in shipment. This is challenging work, but we do it better than anyone. We understand that a gorgeous box will really lose its luster if the product inside is broken/damaged. If you want to learn more about our design work, please check out the first link in the related posts below.
These are just some of the many packaging trends that we specialize in and look forward to seeing more of in the new year. Don't wait for the calendar to turn over. We are eager to help get you started on your path to better packaging now!
Please Contact Us Today
As always, if you have any questions, one of our branded packaging advisors is standing by to assist, with decades of experience behind them. Want to know more about custom packaging options? Please call us at 630-551-1700 or contact us via email at www.SalazarPackaging.com.
Related Posts:
https://www.salazarpackaging.com/free-packaging-design-work-in-most-cases/
https://www.globeguardproducts.com/industry-experts/previewing-likely-ecommerce-graphic-design-packaging-trends-for-2023/
https://www.globeguardproducts.com/industry-experts/boxes/dtc-and-ecommerce-branded-packaging-trends-whats-hot-right-now/
https://www.salazarpackaging.com/e-commerce-packaging-trend-simplicity-to-reduce-cost/